The new factory of AUTOGRIP MACHINERY was completed and put into production.
2023-05-16
AUTOGRIP's new factory in the Yunlin Science and Technology Industrial Park was completed and put into operation in March of this year (2023), with small-scale production underway.

The first phase of the new factory has a total floor area of approximately 2,000 pings and is planned as an automated standard product production line, focusing on the production of 6-inch, 8-inch, and 10-inch hollow power chucks and rotary cylinders.

It is expected to bring a 35% increase in AUTOGRIP's total production capacity in the initial phase. The existing Changhua headquarters will be positioned as a research and development center, producing small quantities of customized parts and new product development to meet the ever-changing workpiece clamping needs of customers.
---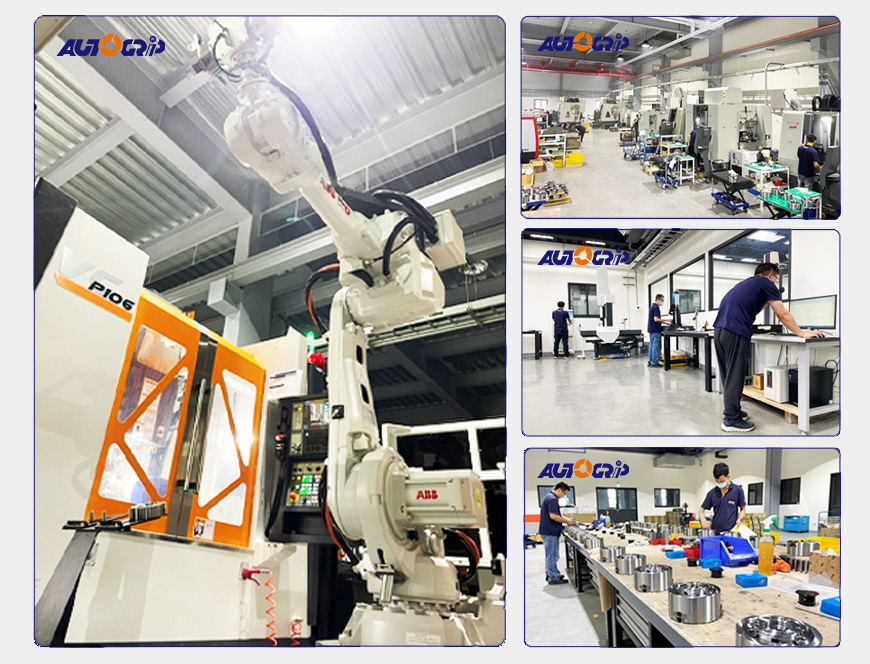 Yunlin Factory Construction Time-Lapse